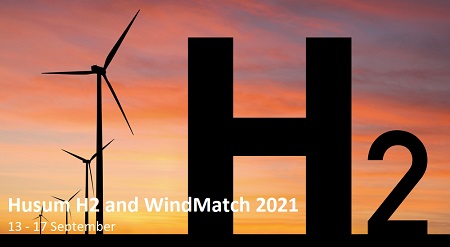 The brokerage event Husum H2 and WindMatch 2021 (September 13th to 17th) focus on green hydrogen and Windenergy. It is closely connected to the international fair Husum Wind and a conference on hydrogen, that is going to take place one day before the fair in Husum. We plan to organize the event as a hybrid brokerage event with meetings on site and virtual. The fair, conference and brokerage event focus on the following topics:

- green hydrogen

- windenergy - the entire value chain onshore and offshore

- repowering and recycling

- sector linking and storage

The matchmaking is open for companies connected with the wind energy and / or hydrogen energy sector from all over the world. A contemporary participation in the fair or the conference is possible but not neccessary.
Please contact galacteaplus@galacteaplus.es if you are interested in participating.